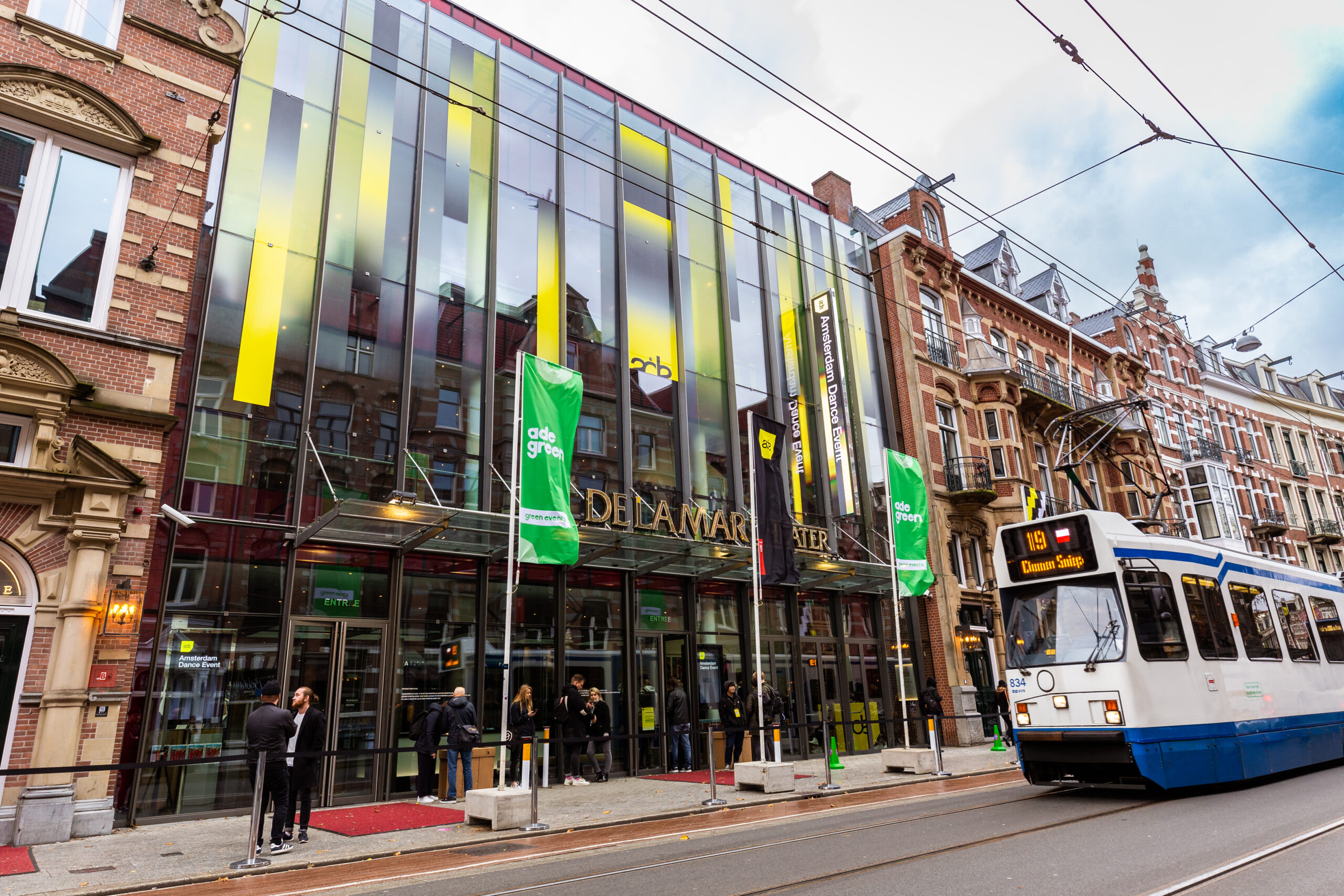 ADE Green, a community working together for a sustainable future
The eighth edition of ADE Green will take place on October 21st this year, and is all about sharing knowledge and expertise as well as stimulating innovation, sustainability and social change. With a community of like-minded people, brands and organizations in the music industry, we aim to inspire a large audience to engage and change behaviour for a sustainable future.
Together we can make the difference
We proudly present our partners for ADE Green2022: together with these organizations, we create change within the music industry.
First up are our event partners, contributing to our mission of strengthening sustainability, innovation and social change: Dopper, Gemeente Amsterdam, Handicap NL, Inno-Quarter, The Ministry of Infrastructure and Water Management, MOJO, and Paardekooper.
Up next are our special ambassadors, including pioneering event organisers, suppliers, charities, institutions and green consultancies: Awakenings, DJs for Climate Action, Festival Sustainability Lab, Future Festival Tools, Gemeente Haarlem, ID&T, Innofest, Julie's Bicycle, MTD, MyZap, Plastic Promise, Q-Dance, Rijkswaterstaat, VVEM, and Your Productions. All of them are driving positive change with new solutions and forward-thinking communities.