An event is the perfect spot to introduce its visitors to sustainability in a positive manner. The festival industry has a leading position in the field of sustainability and we notice that other industries are inspired by this sector. In addition, an event has a range of possibilities to increase its sustainability and developments are happening in a rapid pace. We like to keep you in the loop and give a hands on strategy for you to start right away. 
Are you ready to make your events more sustainable? Or did you initialize your first moves towards sustainability, but are not sure how to proceed? Green Events offer the Workshop Sustainability either by registration online (webinar) or offsite (at a location chosen by us). There is also the possibility to create a workshop specifically designed for you, custom made, at your location (onsite or online). During this interactive workshop we will provide you with the right set of tools, together with relevant practical examples, to realize your sustainable event.  
The following area's of impact will be covered:
Resource Management (materials & waste)
Mobility & Energy 
Food & Drinks 
Social Change 
Power of speech
Advice & Guidance
Quickscans
Workshops
One of our experts Paul Schurink, Lyke Poortvliet, Laura van de Voort of Leonie Boon take you on a journey in the exciting world of sustainable events. The mentioned topics above will all come to light together with inspiring examples from best practices and of course there will be time for all your questions via the chat.
The workshop takes place online, so you can follow everything at home behind your laptop!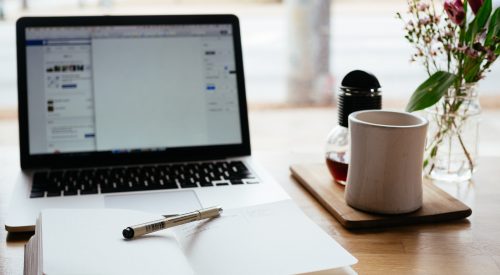 With our team of experts, including Paul Schurink, Lyke Poortvliet, Laura van de Voort en Leonie Boon, this workshop will be given covering all topics mentioned above. 
In the last part of the program you will get to work on either your own Resource (waste) Management Plan or your Energy Management Plan. 
At the end there will be time to get to know your new sustainable network while enjoying a drink (after 16:00). 
After the workshop you apply the acquired knowledge in your own organization or assignment. To help with this, we will share a number of templates and working documents with you after the workshop. Often the specific questions arise when you are implementing the measures in your own event. We are happy to help you, for which you receive 45 minutes of individual advice (conference call) from an expert with knowledge about a theme of your choice and can be deployed up to 12 months after the workshop.
When?
T.B.A.
What does it cost? 
€39 per person (excl. VAT)
When?
T.B.A.
What does it cost? 
€375 per person, incl. vega(n) lunch (excl. VAT)
We organise custom workshops, with programmes specifically designed for a particular group, consistent with the needs of the participants. We do this, for example, on behalf of municipalities and other governmental institutions. Because knowledge about sustainability is indispensable for the Event Managers of the future, we develop curricula for Event Management courses, ranging from the level of vocational training to academic courses.